Series 60®
Overview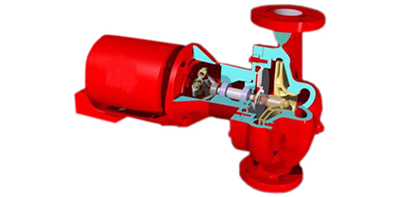 Design Features

Maintenance-free in-line pump available in sizes from 1'' to 3''. Motor sizes from 1/4 to 3 HP at 1750 RPM. Available in bronze-fitted and all-bronze construction. Flows to 200 GPM and heads to 55 feet.
The Series 60 is a maintenance-free pump and motor design. This design provides a worry-free, install-and-forget operation. The design incorporates the patented XL-11® precision-crafted bearing system.
Advanced fluid passage design and a permanently lubricated motor provide effective and quiet operation. The hydraulically balanced impeller and resilient motor also help provide smooth, quiet operation.
Applications

HYDRONIC HEATING AND COOLING SYSTEMS, DOMESTIC WATER, INDUSTRIAL AND GENERAL SERVICE.