Series 90
Overview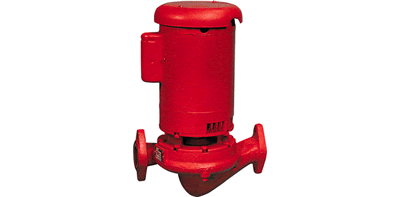 Design Features

Close-coupled in-line mounted pump available in 1'' through 2'' sizes. 1/4 HP through 2 HP at 1750 RPM and 1/2 through 15 HP at 3500 RPM. Available in bronze-fitted construction with flows to 200 GPM, heads to 225 feet.
The Series 90 is an excellent all-purpose pump designed for vertical and horizontal in-line mounting. Close-coupled design; grease-lubricated motor.
Bell & Gossett's internally flushed BUNA/Carbon ceramic seal makes the Series 90 a truly worry-free pump.
Applications

HYDRONIC HEATING AND COOLING SYSTEMS. GENERAL SERVICE, REFRIGERATION AND COOLING TOWERS.